Instagram Q&A: February
February 15, 2019
We love using Instagram to connect with our followers and help solve design dilemmas, so earlier this week we hosted a Q&A on our stories. We loved the questions we got so much that we decided to compile a few favourites and share the answers here!
1. What's the best shop to buy decor and accessories for a nursery (i.e hooks, baskets, etc)?
Our favourite spots to source nursery items are Pottery Barn Kids, Restoration Hardware Baby & Child, Etsy, Wayfair, Homesense, CB2, Anthropologie, and Crate & Barrel.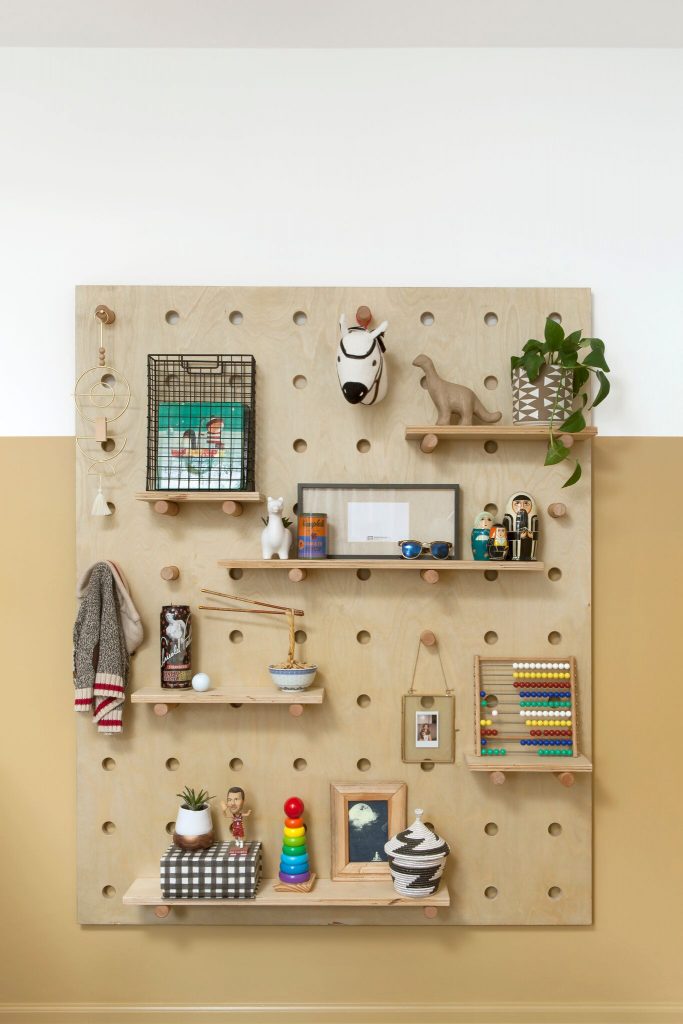 2. Spend vs. splurge (especially when you have kids) – what do you recommend?
We always recommend splurging on your couch – if possible, go custom so you can choose a child/pet-friendly fabric and opt to have it stain guarded before it gets upholstered. Trust us, it's worth the money! Rugs are another item worth splurging on. Inexpensive ones wear quickly and can be made with harmful chemicals (extra important to avoid with little ones in the house!).
When it comes to buying furniture for nurseries or kid's rooms, save on pieces that you know they'll outgrow quickly – like cribs or nursery accessories – and invest in pieces that will remain functional as they grow. For example, rather than buying a dedicated changing table, choose a beautiful dresser – you can add a changing table pad on top for your nursery and then remove it once your child is older.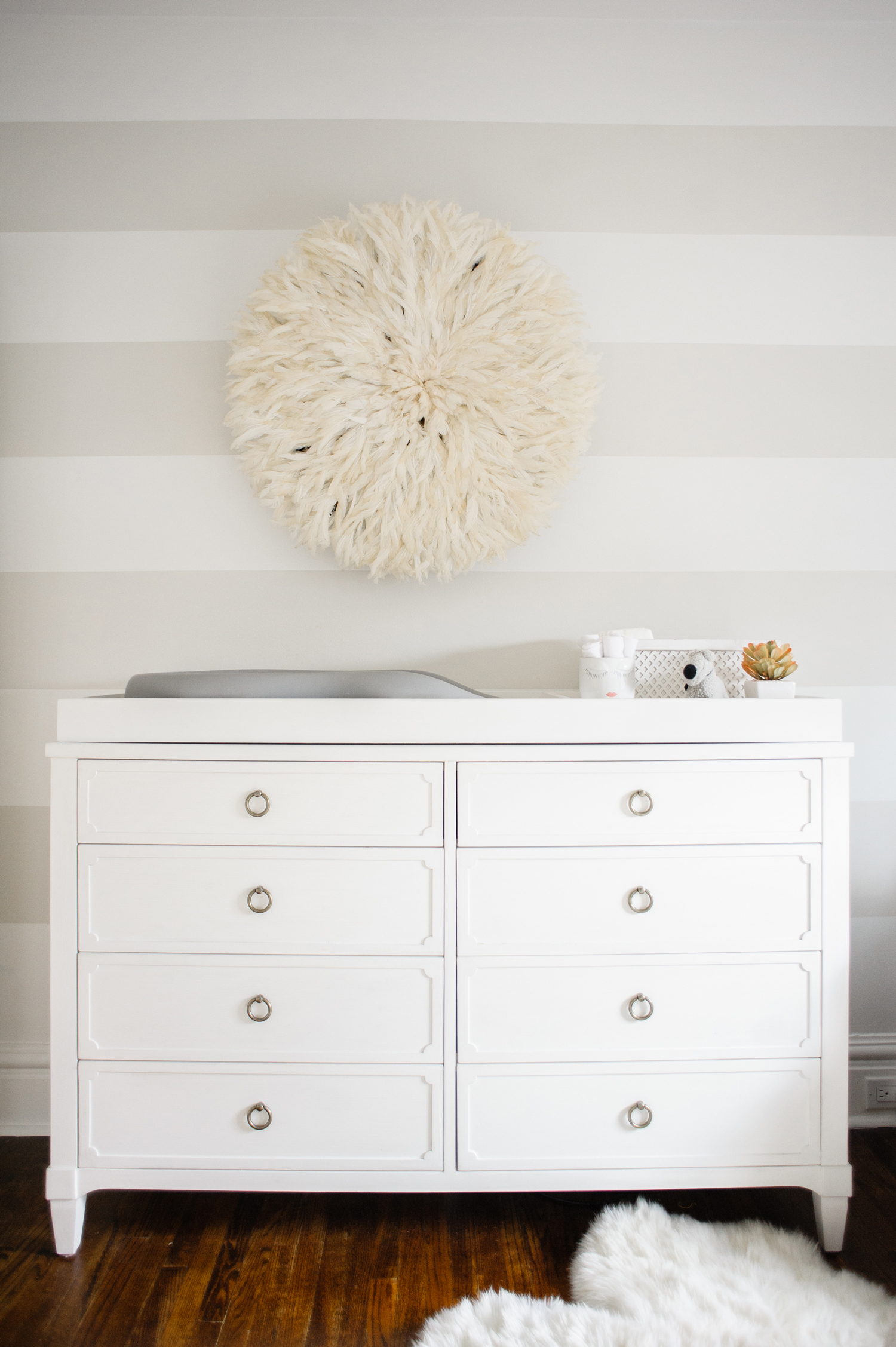 3. Where do you get your food prints?
A lot of the art prints that involve food have been from here to check it out! Fun fact: both of us own pickle pieces (also our favourite food!).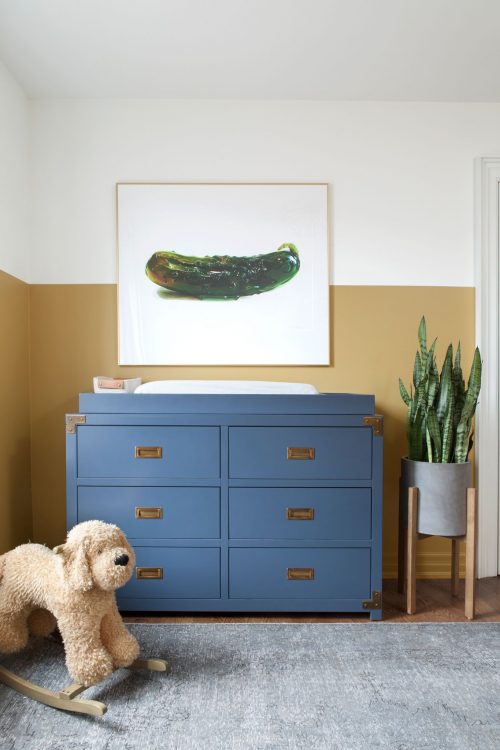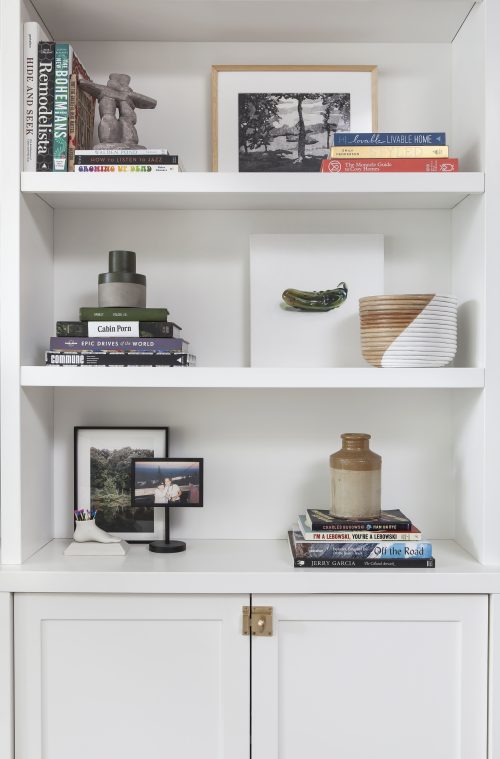 4. What is your favourite place to source wallpaper for nurseries?
We love using wallpaper in nurseries – it can give the room such a sweet, playful feel! Some of our favourite wallpaper sources are Anewall, Drop it Mod, York Wallpaper, and Phillip Jeffries.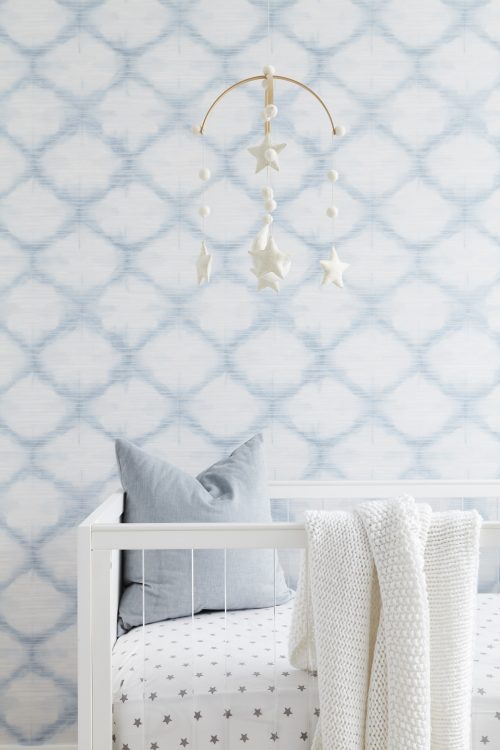 5. I'm dying to know some tips on getting a project published in a magazine!
Instagram is a great tool to showcase work – it's often where people in the industry get their first look at your projects, so it's worth investing time in making sure your feed looks beautiful and professional. It also allows you to connect with writers at magazines and other designers in your community, which can help form relationships in the long run!
You can also reach out to writers directly – pay attention to the names of people who are writing the kinds of stories that you wish you could be featured in. When you have a project that you think would be a good fit for a story, pitch it to them directly (you can often find their contact info on the magazine's website).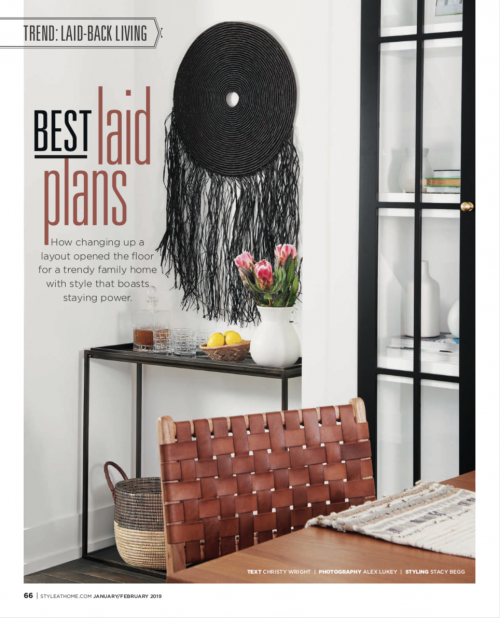 6. Why do you think the Terrazzo trend took off?
We have a whole blog post dedicated to the terrazzo trend! We think it took off because people were looking for a change from the marble trend, but were attracted to the fact that it's also a versatile stone with a natural, organic feel. We love this trend as it feels sort of retro and 70's-inspired but it still looks fresh when used well. If you're thinking of adding terrazzo to your home, we recommend sticking to a neutral version (greys, whites, etc.) for tiles and countertops, and save the colourful versions for inexpensive accessories.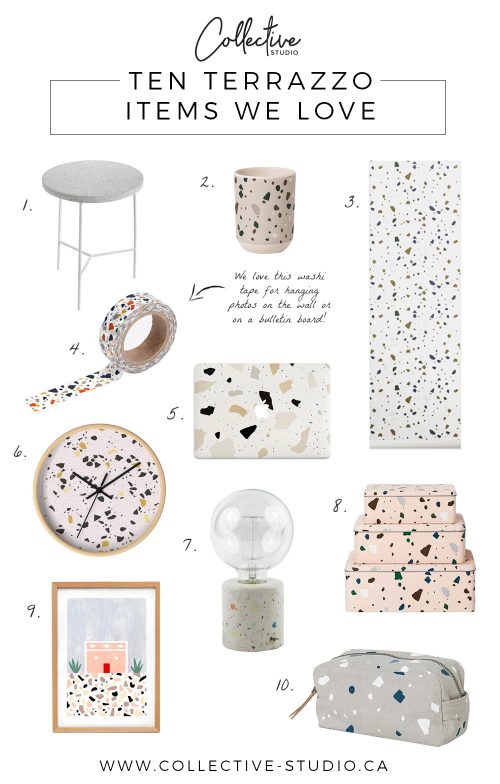 7. Where do you purchase most of your bathroom vanities? Are they custom?
A lot of our bathroom vanities are custom made, but the ones that aren't we find at Ikea, Wayfair, and local plumbing stores. The vanity featured in our Woburn project is not custom!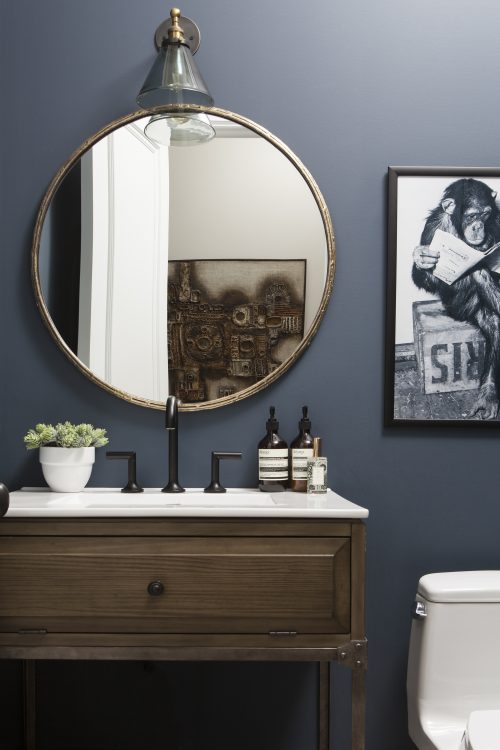 8. What are your favourite white paints?
Two of our all-time favourite whites are both by Benjamin Moore – Chantilly Lace, which has a grey/blue undertone, and Simply White (below), which has a neutral off-white warmer undertone.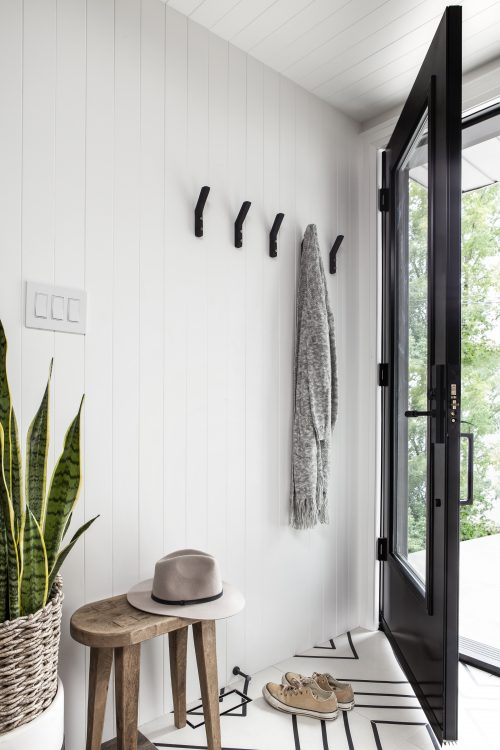 9. What kind and colour of carpeting would you put in cottage basement bedroom?
Stay neutral, we prefer an oatmeal colour so it blends and will never go out of style. It hides dirt well and works well with grey, white, black and pretty much every colour!
Have your own design questions? Follow us on Instagram @Collective.Studio_ and send us a DM to get our take and for a chance to be featured in our next Q&A!