Collective Studio is a full service interior design firm located in Toronto. We provide tailored interior design solutions with a focus on creating aesthetics that tastefully reflect our clients' style and needs. Jordy and Alana were friends for years while each running their own firms, Cabin Co. Design and Alana Firestone Interiors. The two collaborated on a number of projects before officially merging to form Collective Studio in the spring of 2017. As a team, they bring their two unique styles and ideas together to seamlessly reflect the individuality of all of their clients.
About Alana
Ideal Vacation? Spas to relax and recharge + great restaurants and beautiful weather! Favourite Lunch Spot? Gonoe On my Spotify? Country Coffee Order? Skim milk latte, extra hot Solids or Prints? Prints Cats or Dogs? Dogs! Love my Chili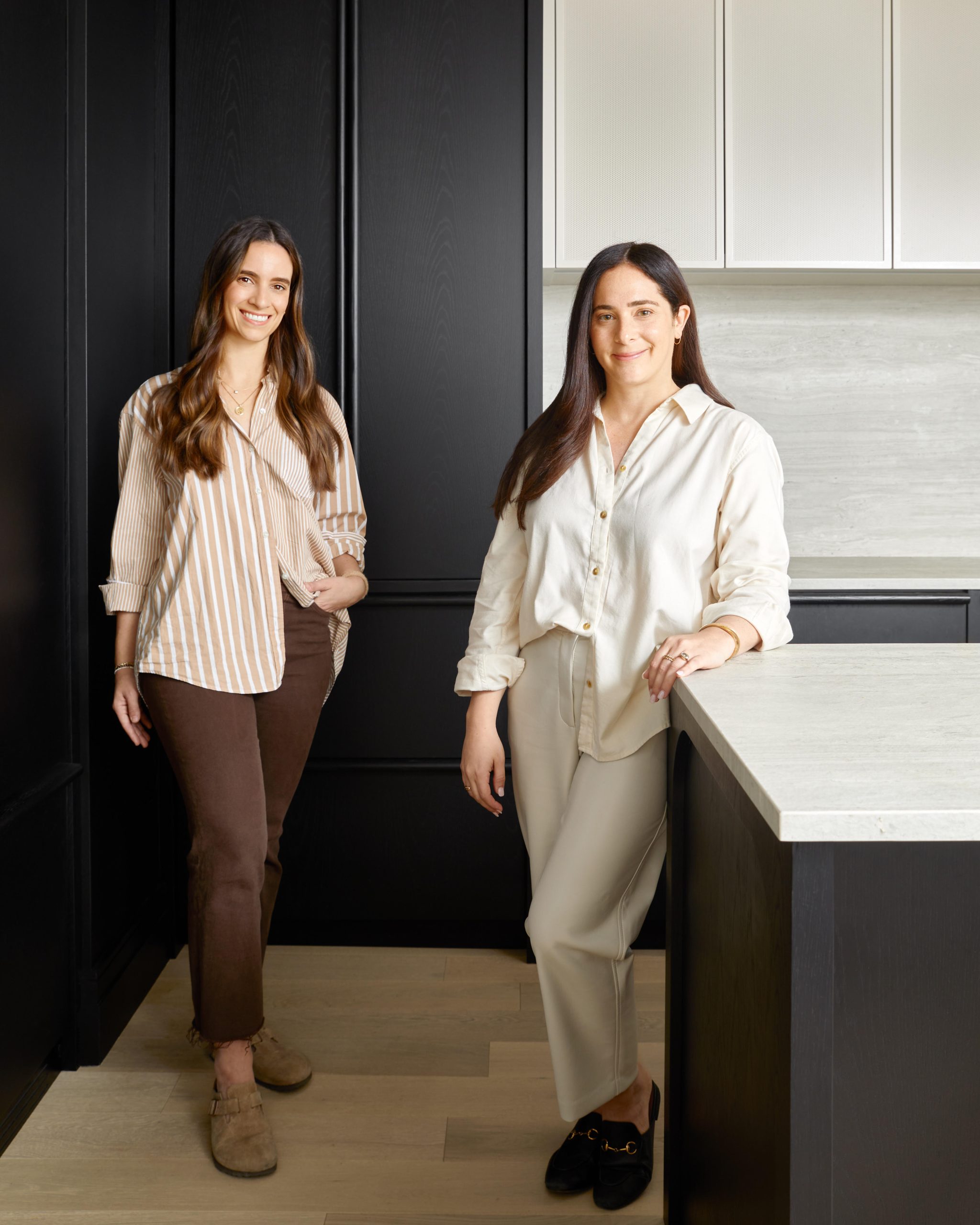 About Jordy
Ideal Vacation? Cool cities for great food + hotels. Forests/mountains for snowboarding, hikes + isolated cabins. Favourite Lunch Spot? McDonalds On my Spotify? Grateful Dead Coffee Order? Oat milk latte, extra hot Solids or Prints? Solids (with texture) Cats or Dogs? Neither
Frequently Asked Questions
Client-centric, accommodating and detail-oriented, Jordy and Alana are the yin to each other's yang. We so appreciate their creative direction on how to best maximize our space – they gave us a real "ah-hah" moment over here!  Their experienced "eyes" helped us see and map out a super liveable and functional main floor for our little family. They are great listeners and creative problem-solvers. I especially appreciate their openness to my own ideas and am grateful for some of the unique pieces that they found for us and the beautiful, custom work their trades people did to make things so cozy and perfect!
Jenny, Project Helena
Working with Alana and Jordy on our washroom renovations was a pleasure. They have great style but were also receptive to our personal tastes. They helped us choose a great contractor and were involved every step along the way. We love the final product and would highly recommended Collective Studio!
Lindsay, Project Melrose
Jordy and Alana were amazing throughout the process of building​ and designing​ our house. From floor plans all the way to the finishes they chose, they are a ​fantastic team and are ​such talented designers​. They were great at understanding our personal style, while pushing us on the things we ​definitely ​needed to be pushed on. We​'re​ so glad ​that ​we trusted them and we would recommend them to anyone looking for an interior designer!​ We truly wouldn't have been able to do it without them. ​
Sarah, Project Lanark
Alana and Jordy were extremely responsive, organized and efficient.  They listened to what I wanted to my home to look and feel like and were very open to any feedback.  At the same time, they gently guided me out of my "design comfort zone" to take risks and trust them.  They helped me understand when it was right to "save" or "splurge" and mixed a combination of custom millwork, high-end boutiques with Ikea and Etsy finds.  Alana and Jordy stuck to their budget and always gave me options within my price range.  I was beyond impressed with how my project came out.  I look forward to using them again in the future.
Lindsay, Project Elm RIdge