Category: Ten Things
10 Things: Planters & Plant Stands
May 28, 2019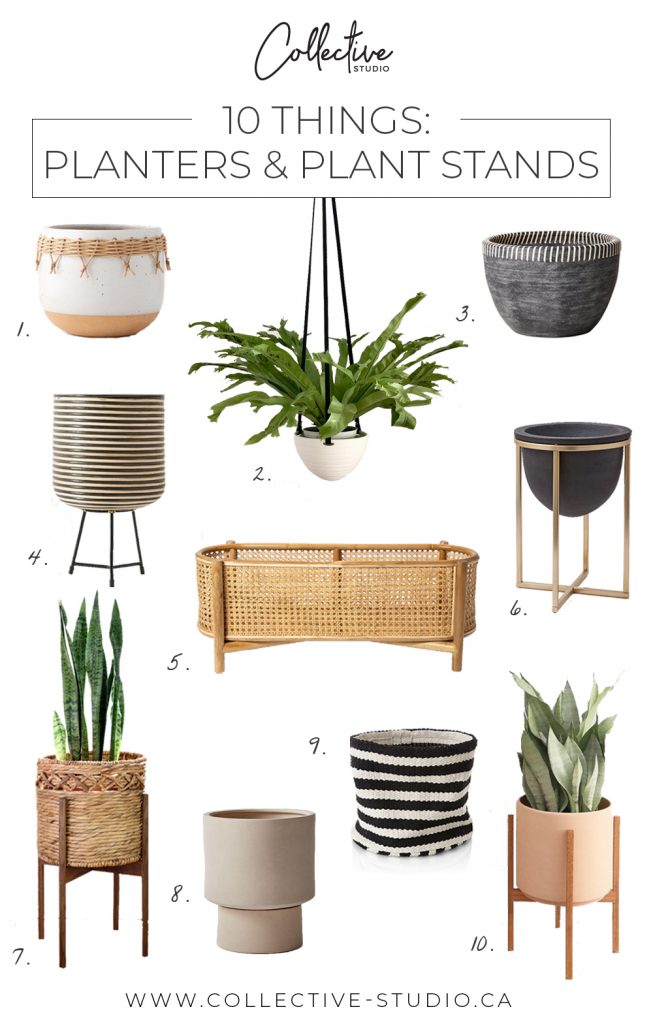 With spring upon us and summer (hopefully!) just around the corner, we're finally able to start spending some more time outside here in Toronto. When the weather gets warmer, we always find ourselves wanting to invest more time into gardening and making our outdoor spaces more beautiful. But let's be honest – between the freezing winters and humid summers, we end up spending more time indoors year-round than we'd like to admit. One of our favourite ways to bring an element of the outdoors into a home is by decorating with indoor plants inside a beautiful planter.

Plants bring vibrancy, life, and a punch of colour into a space. They're key pieces in so many of the rooms we've designed and can be the perfect way to freshen up a forgotten corner. We especially love adding plants to more urban homes, like apartments and condos, because they can really help to make those spaces feel less cold. Trust us – adding the right plants to your home can really help you feel more connected to nature (minus the allergies!).

Given our love of designing with plants, it probably goes without saying that we're always on the hunt for the perfect planters and plant stands. There are tons on the market at all different price points, but we're huge fans of finding unique pieces by local artisans and on Etsy. If you're going to spend more on your planter, prioritize versatility – sadly, plants don't live forever and you may want to move the planter to different rooms in your home. If you're looking for a classic piece with longevity, consider wooden, mid-century styles (like 10 below) or sleek and neutral pieces in black and white (3 and 4). Wicker and rattan pieces (5) feel perfect for summer and are trendy right now.

10 Things: Ikea Marketplace Finds
April 9, 2019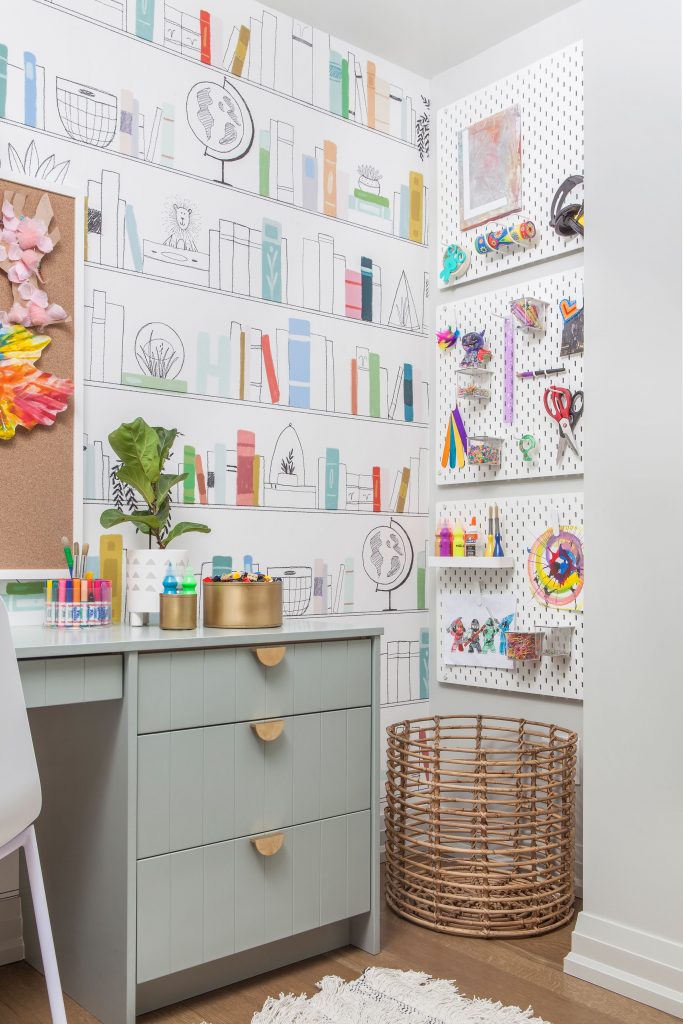 Ikea tends to be a polarizing brand – maybe it's because their pieces are instantly recognizable (every screw and wooden dowel) or perhaps because you can buy a full meal along with your furniture (a plus in our books!). Some people love it, some people hate it – but no matter your opinion on Ikea, you almost certainly have something (or many things) from the furniture giant in your home.
10 Things: Interior Design Coffee Table Books Worth Buying
February 8, 2019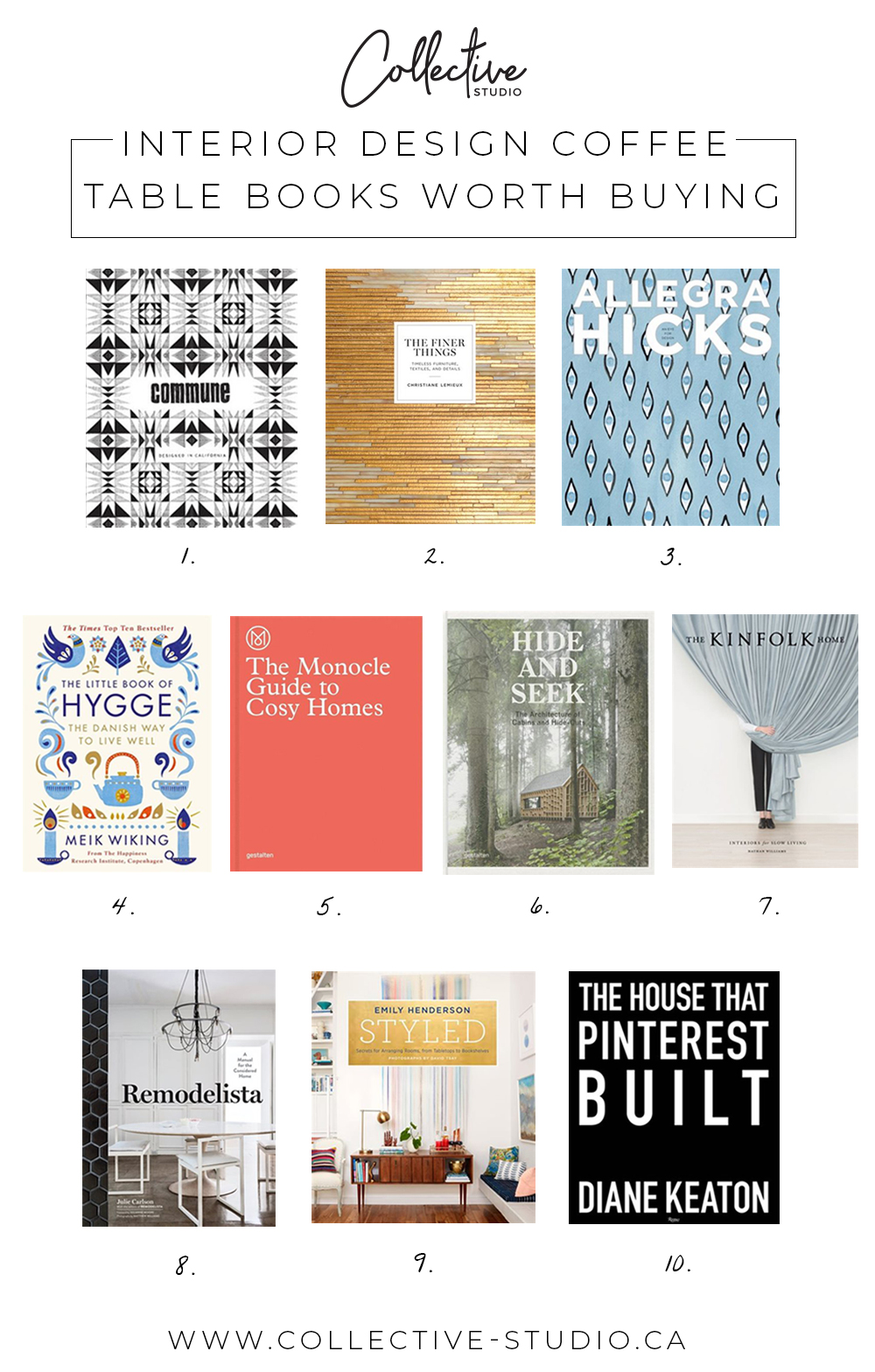 We often get asked for suggestions on how to accessorize and style a room on a tight budget. One of our best tips is to head to your local bookstore (ahem, online is often cheaper). Investing in a few beautiful coffee table books is a quick and relatively inexpensive way to add colour and style to a space whether they are displayed on a coffee table or on a bookshelf. A bold, eye-catching cover or spine can add a fresh pop of colour to a room or serve as a great conversation starter. Books have a unique ability to show off your personality and interests and make your home feel like "you."
10 Things: The Best Online Sources for Art
January 10, 2019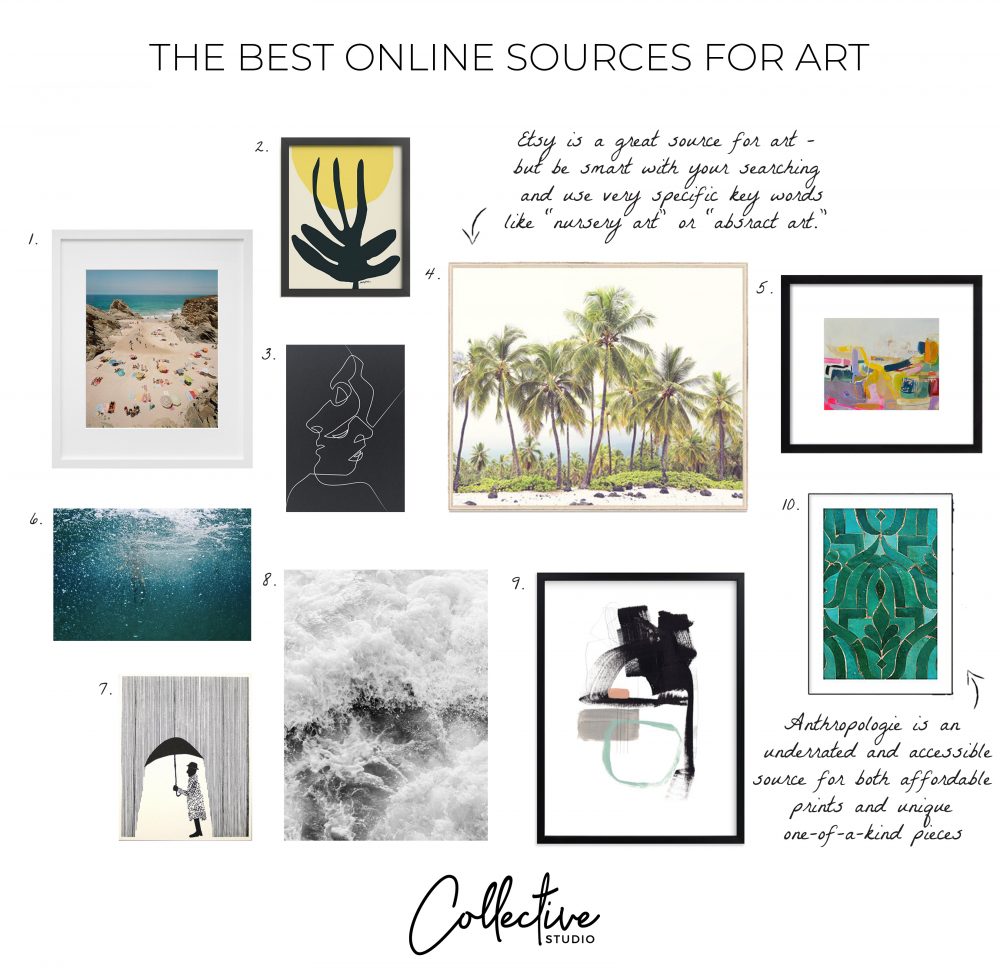 We're often being told by friends and clients that finding art for your home can feel overwhelming. We get it, there's a lot to consider here – from the style, to the colour palette, to finding the perfectly sized piece for the exact spot you want to hang it. Plus, since art can be expensive and is often very personal, it's important to pick pieces that you absolutely love. Knowing where to start looking makes the process infinitely easier. We love each of the sources listed below because they all offer pieces that work for a range of spaces, budgets, and styles.