Ten Things: Terrazzo
December 17, 2018
Terrazzo is back in a big way and while at first it brought on memories of our elementary school hallways, today's fresh take on the popular 70's stone is actually pretty awesome! We're seeing it all over, and we love both the organic neutral versions as well as the more playful colourful iterations.
Image via: Dzek
…And this wouldn't be a credible blog post about terrazzo if we didn't talk about Mandy Moore's new home (designed by Sarah Sherman Samuel and Emily Farnham). If you haven't fallen in love with it are you even paying attention on Instagram? It's a terrazzo masterpiece and it's ALL over the WWW!
While we feel strongly about terrazzo being a short lived trend, that didn't stop me (Jordy) from using this tile in the basement bathroom of my new house. The softer tones make it more long lasting – but if you love something, don't avoid it just because it's currently trending. The tile works beautifully with the natural and organic feel that I'm going for in my new house, so making such a permanent decision to add terrazzo was a no-brainer when I found this tile. I love the rust and green tones so much and the fact that it's honed and not polished was also a big plus – it brings down the glam and makes it look and feel a lot more earthy!
For some less permanent ways to bring terrazzo into your life, we've rounded up our ten favourite Terrazzo inspired items! Now the question is – will terrazzo be the new carrara when it comes to laptop skins, cellphone cases and table tops? i.e. #Basic? Weigh in in the comments!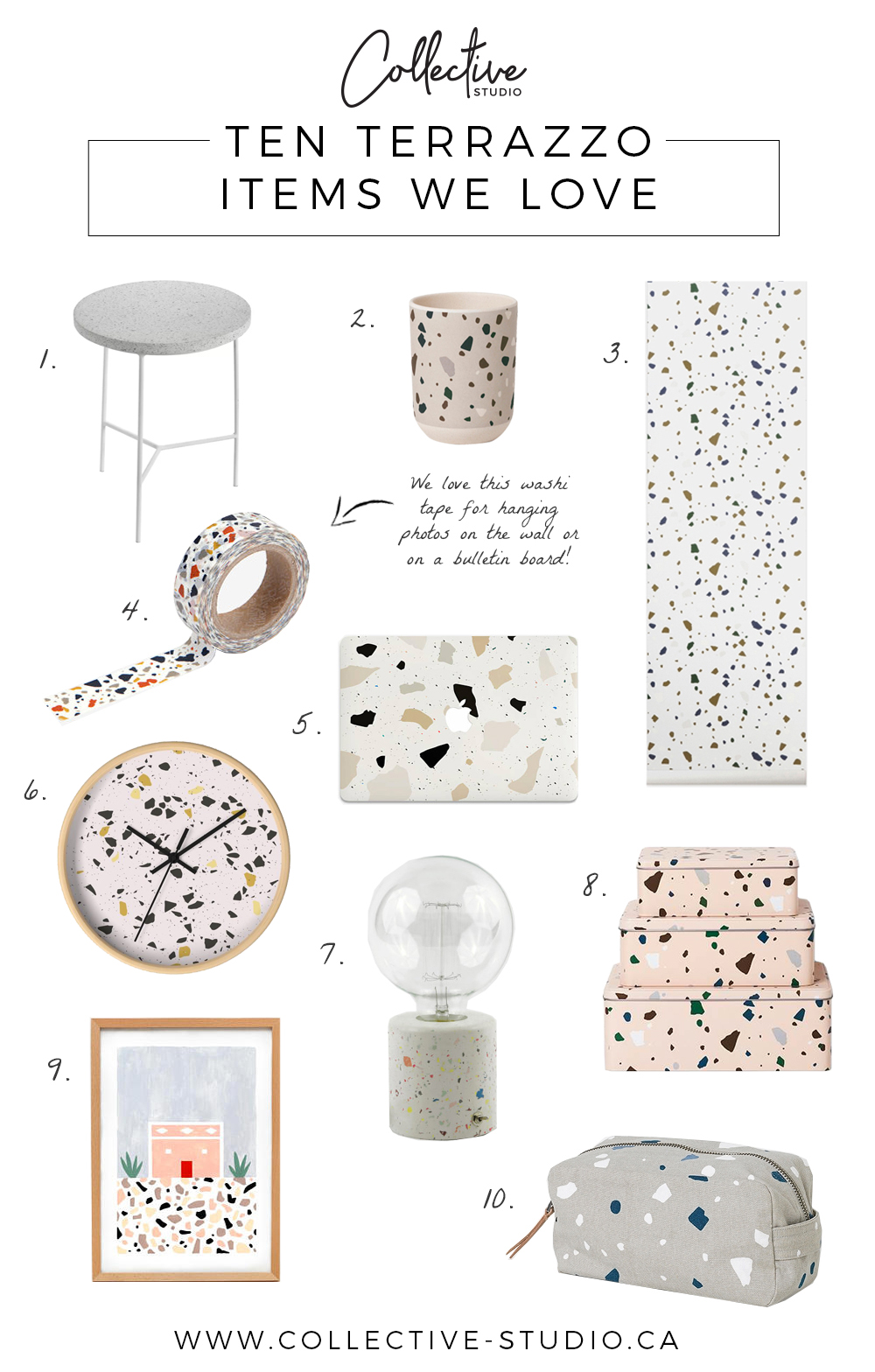 1. / 2. / 3. / 4. / 5. / 6. / 7. / 8. / 9. / 10.