10 Things: The Best Online Sources for Art
January 10, 2019
We're often being told by friends and clients that finding art for your home can feel overwhelming. We get it, there's a lot to consider here – from the style, to the colour palette, to finding the perfectly sized piece for the exact spot you want to hang it. Plus, since art can be expensive and is often very personal, it's important to pick pieces that you absolutely love. Knowing where to start looking makes the process infinitely easier. We love each of the sources listed below because they all offer pieces that work for a range of spaces, budgets, and styles.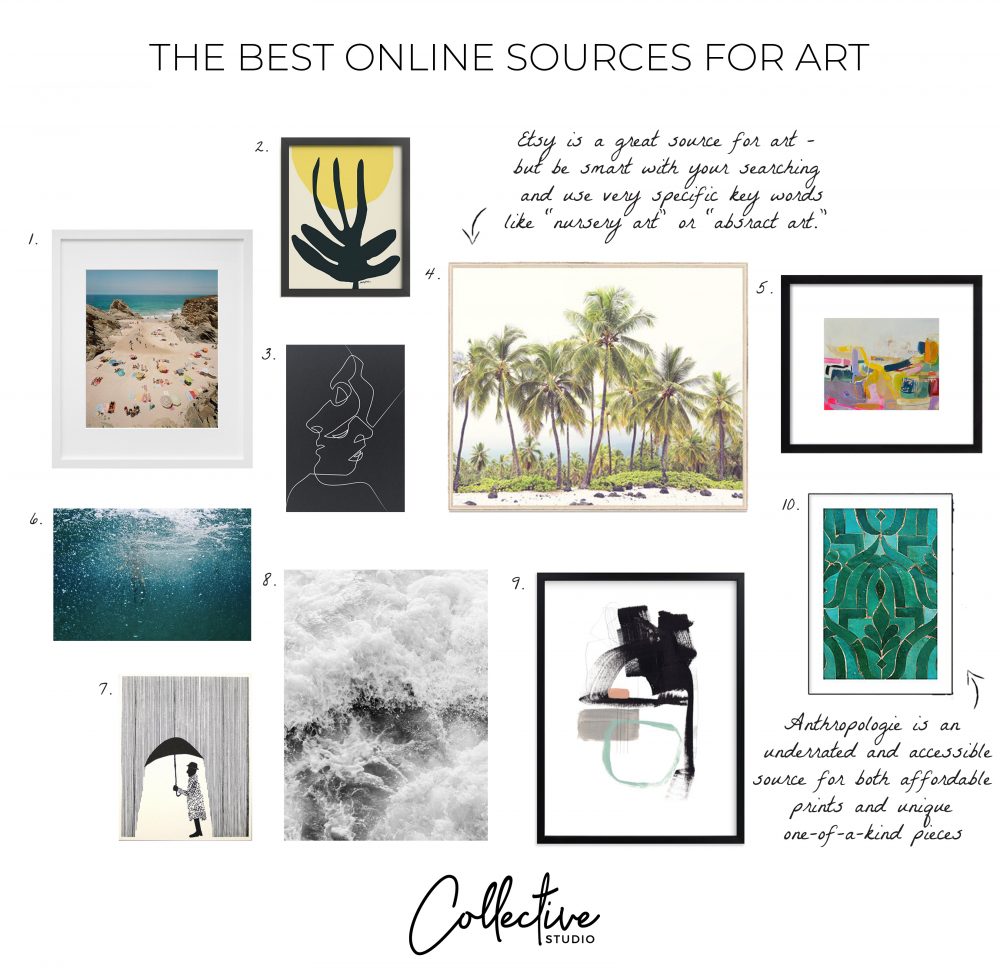 Art is one of our favourite ways to add personality and warmth to a space and we love using bold, risky and unconventional art as a great conversation starter. It can completely change the vibe of a room, so when we're sourcing art we often start by thinking about what feeling we want the piece to evoke. For example, we might go for "playful" for a nursery, or "serene" for a bedroom. Once you've decided on the vibe you want, it'll be easier to make decisions about other factors like colour and style. When in doubt, trust your gut. If a piece brings you joy when you look at it, then chances are you'll love the way it looks in your home!
COLLECTIVE TIPS:
If you LOVE an original piece but can't afford it – ask the artist about prints. Often times they will sell you a smaller print for a fraction of the price. If you need it for a large wall you can have it framed with a big matte to give the piece more presence.
 If you and your spouse don't agree on art it'll usually be hard to find a happy medium. Instead, hunt for two pieces (that cost a bit less) so that you each have something you love!
If you love the art, buy the art. You'll find somewhere to hang it (even if the size or colours aren't perfect!)
What's your favourite piece of art in your home and where did you find it? Let us know in the comments below!