10 Things: Ikea Marketplace Finds
April 9, 2019
Ikea tends to be a polarizing brand – maybe it's because their pieces are instantly recognizable (every screw and wooden dowel) or perhaps because you can buy a full meal along with your furniture (a plus in our books!). Some people love it, some people hate it – but no matter your opinion on Ikea, you almost certainly have something (or many things) from the furniture giant in your home.
As designers, we love finding unique furniture and dreaming-up custom pieces. That doesn't mean we're above a good Ikea hack, though. Ikea has a lot more to offer than hot dogs and square bookshelves, and we frequently head there when sourcing for projects. We particularly love the Ikea Marketplace for kids items and accessories, since these pieces tend to feel less ubiquitous but are still super affordable. The Project Lytton (below) are actually from Ikea, and since so many people loved it and asked where it was from when we shared a photo on Instagram it sparked the idea for this post.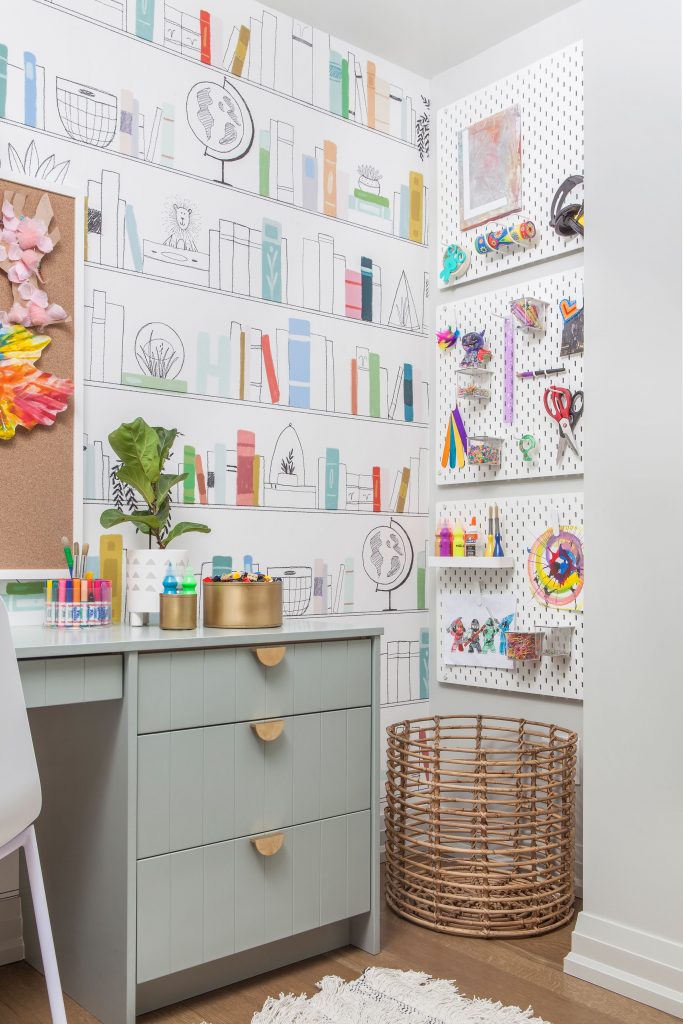 Since a trip through Ikea can feel like a shopping marathon, we've done the grunt work for you and put together our top Ikea Marketplace finds! Hot tip — you can enter through the exit and in most Ikea locations and head right into the Marketplace!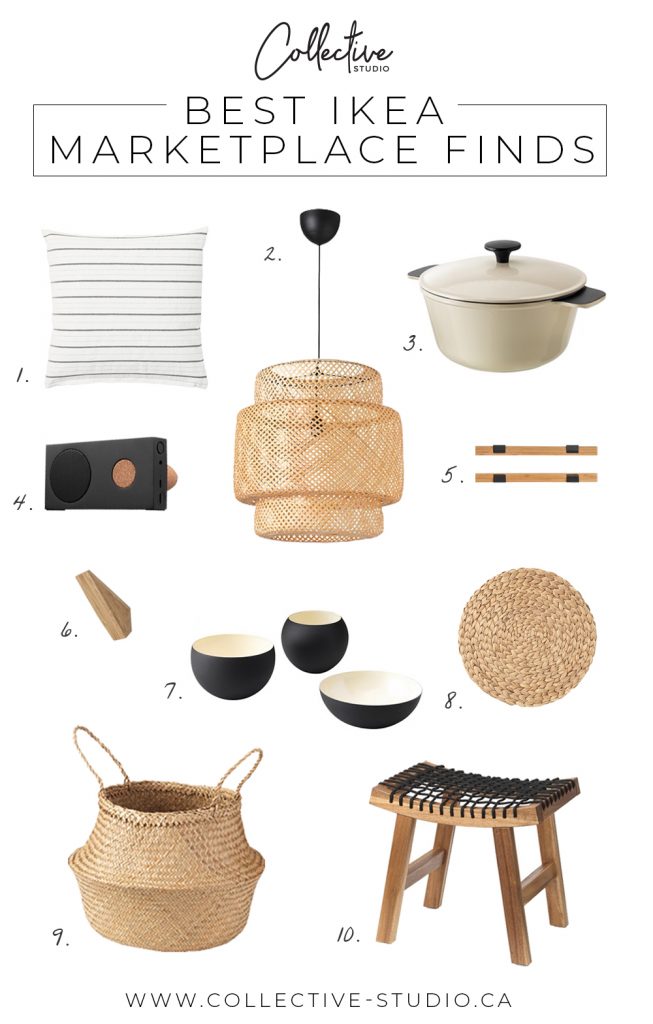 1. / 2. / 3. / 4. / 5. / 6. / 7. / 8. / 9. / 10.
1. Pillow: This pillow is another Etsy lookalike. We love the boho vibe and that it's machine washable!
2. Lamp: This light fixture looks expensive and gives off a beachy, modern vibe. Plus, Ikea's LED bulbs last ages!
3. Casserole Dish: We've shared our love of beautiful cast iron pots before (we love Le Creuset and Lodge) – this find gives you the same look and function, but at a fraction of the price.
4. Speakers: These battery powered portable speakers are a summer essential – perfect for backyard BBQ's or weekends at the cottage. Mom hack: Throw this in your stroller and listen to music while on walks!
5. Poster hanger: We love using these as an alternative to a traditional frame for hanging posters and artwork.
6. Hooks: These bamboo hooks are such a great find- the minimalist, geometric shape elevates such a simple object.
7. Bowls: This set matches literally any decor style and is super useful to have on hand – we love using bowls this size to serve small bites like olive or dips when we entertain.
8. Placemat: Affordable woven placemats that instantly make a table setting look chicer. For a more minimalist look, try placing one in the centre of a table under a vase of flowers.
9. Basket: This basket could easily pass as a handmade Etsy find. We love using these to store kids toys.
10. Stool: This stool works as a decorative piece inside during the winter, but doubles as extra outdoor seating for the summer.
What's your favourite Ikea find? Let us know in the comments!