Trend: Entry Mats for Spring
April 18, 2019
After what has felt like a year-long winter, the non-stop rain in the forecast is a welcomed change and a clear indication that it's finally spring. Spring's arrival has a way of making us want to hit the reset button and refresh our homes – whether it's buying new plants, swapping out winter linens, or Marie Kondo-ing our closets (guess they call it "spring cleaning" for a reason).
The winter can add wear and tear to your entire house, but no room has it tougher than your mudroom or entryway. Between the snow, slush, and salt that gets dragged through this space daily, it'll likely be looking worse for wear by the time spring rolls around. While this space is easy to neglect, we always push the importance of making it feel inviting and stylish – after all, it's the first space your guests will see when they come over!
One of the easiest ways to dress up your mudroom or entryway is by adding a cheerful doormat. It's such a simple update, but it can make a big impact. If you usually gravitate towards neutrals, a bright or patterned doormat lets you add some colour with minimal commitment. If you're looking for something playful, we like options that literally welcome guests with cute sayings. If your mat is going inside the house in a mudroom, you can also opt for a small rug – just make sure it's made of a durable material that's suitable for outdoor use, since it'll still be stepped on by lots of shoes.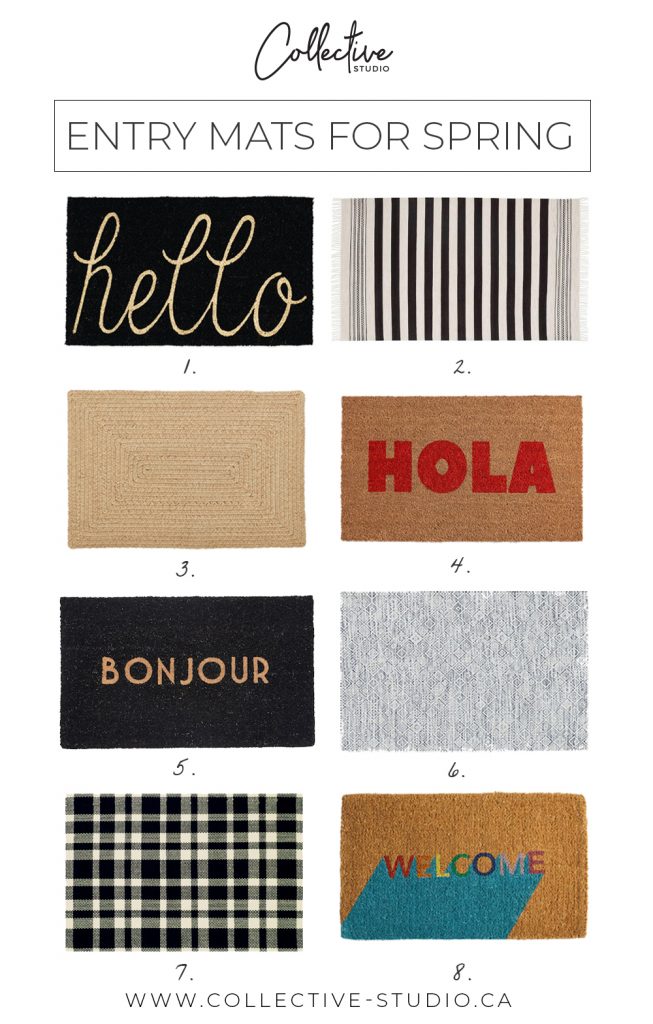 1. / 2. / 3. / 4. / 5. / 6. / 7. / 8.
What are you most looking forward to this spring? Let us know in the comments!