Collective Corner: Collective Studio x Something Personalized
April 5, 2019
If you've been following us for a while, you'll know that in addition to running Collective Studio, both of us are moms of two young kids (we each have a boy and a girl!). With four kids between the two of us and countless friends and family members who are new moms, we have plenty of experience giving and receiving kid and baby related gifts. It can be a tough process – so many of the gifts we received as new moms felt short lived or didn't align with our style, yet it's extremely challenging to find items that feel both unique and functional when you're the one doing the gifting. Plus, who has the time to visit multiple stores in search of the 'perfect' gift!? We knew so many people must feel the same way as we do and realized that this issue extends to other gift-giving occasions like housewarming presents, hostess gifts and of course birthdays.
This inspired us to team up with website. Collective Corner will bring you trendy items that we would love to gift (or be gifted!), with the added touch of custom embroidery by Something Personalized for that extra touch of thoughtfulness.
Our goal is to streamline the gift-giving process as much as possible – we've handpicked our signature embroidery font, thread colours, sizing, and positioning so you don't have to. All of the style and personal touches, without any of the stress!
To kick off our launch, we're sharing the first Collective Corner picks!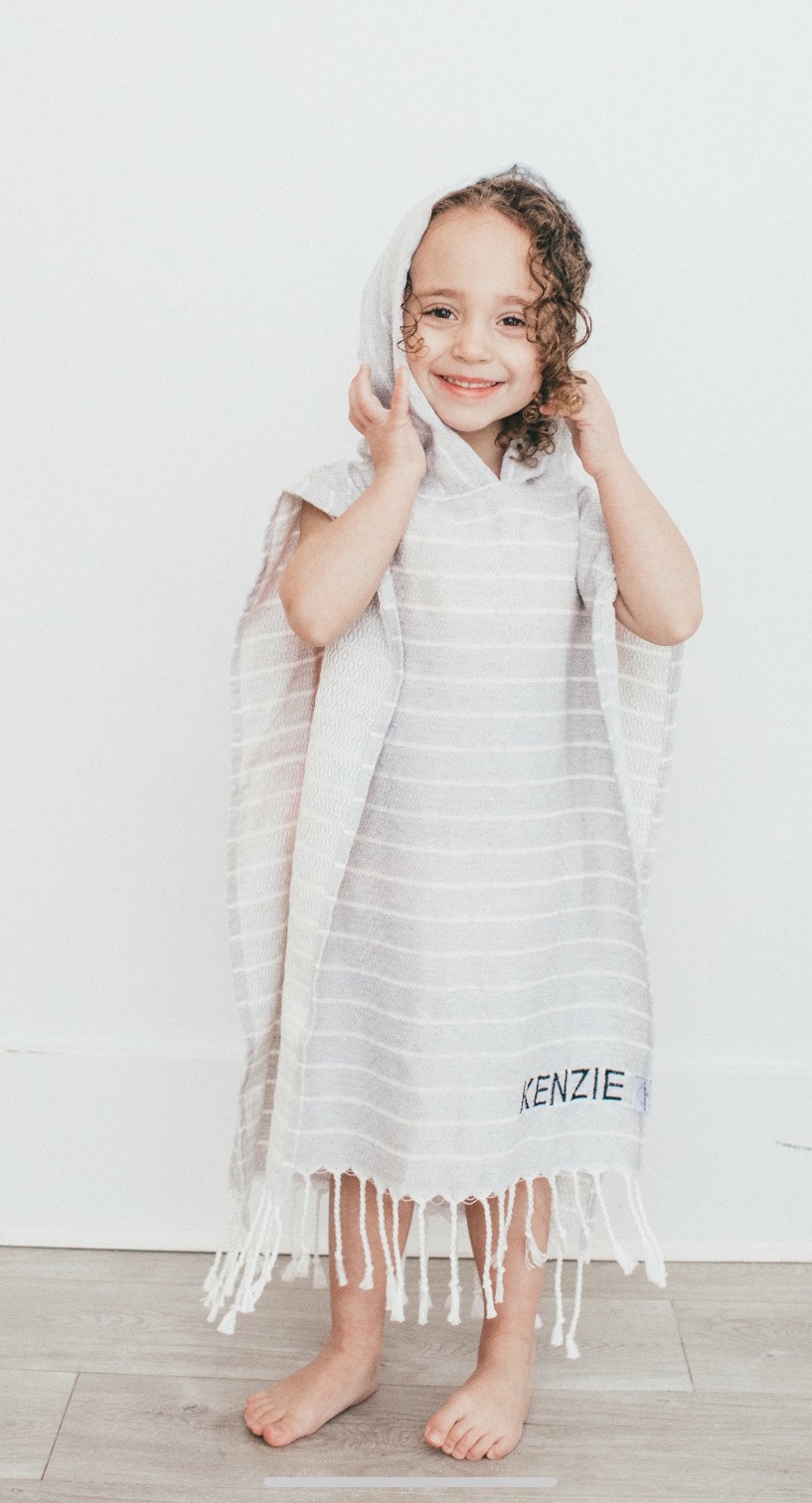 The Palmer Hooded Poncho
This adorable hooded poncho is made from a Turkish towel fabric that makes them lightweight, quick-drying, and anti-bacterial. The fabric also makes it smaller to pack and store than regular towels, making it easy to throw in a bag for a cottage weekend or pool day and help in keeping your linen closet tidy. Plus, the poncho style means it'll actually stay put – meaning you won't end up chasing your kid around with a soggy towel.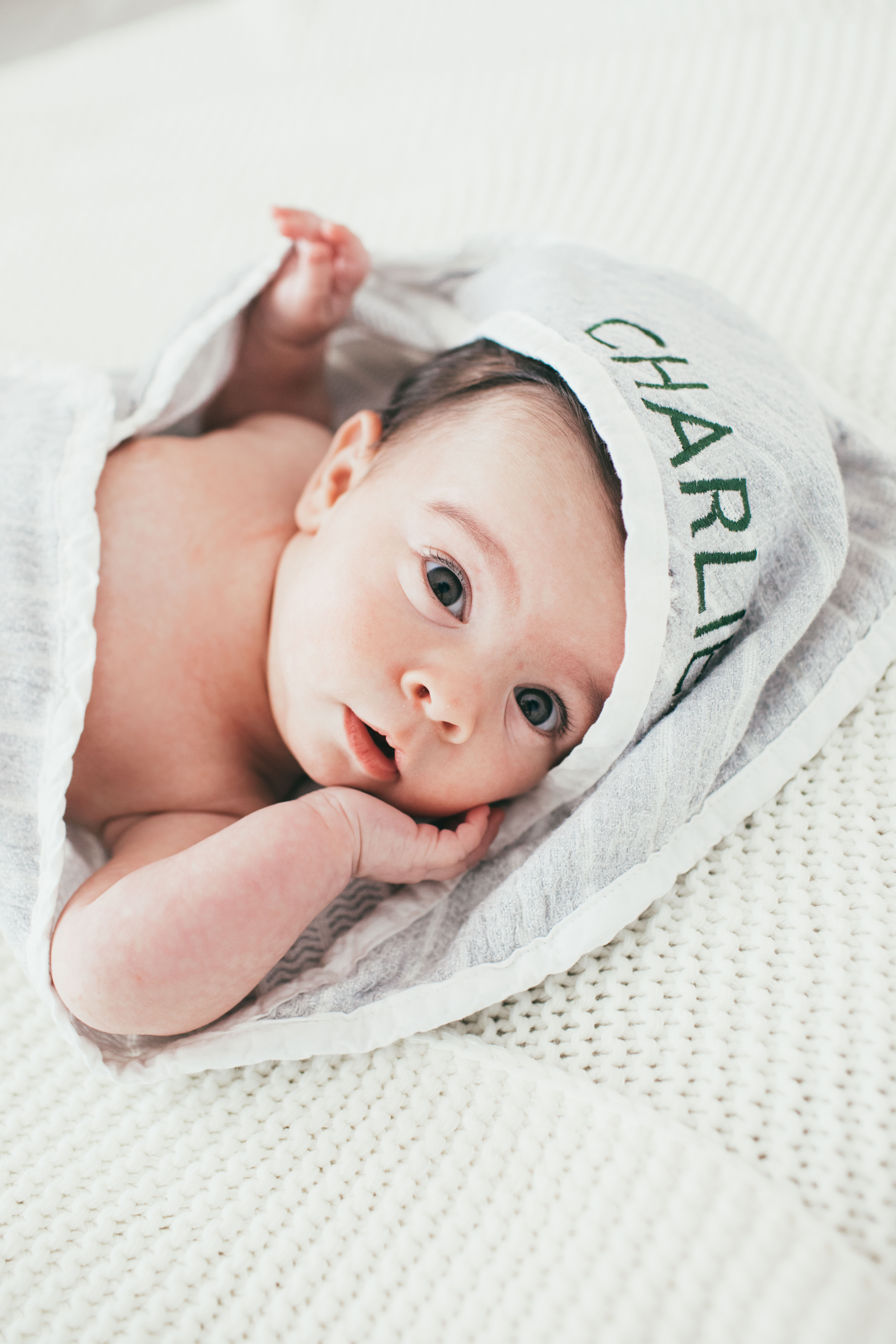 The Quincy Baby Towel
The Quincy is made from the same lightweight, anti-bacterial Turkish towel fabric as our ponchos, but perfectly sized for babies up to 1.5 years old. Guaranteed to keep your baby warm and dry post-bath time (and of course looking stylish during those impromptu photoshoots!).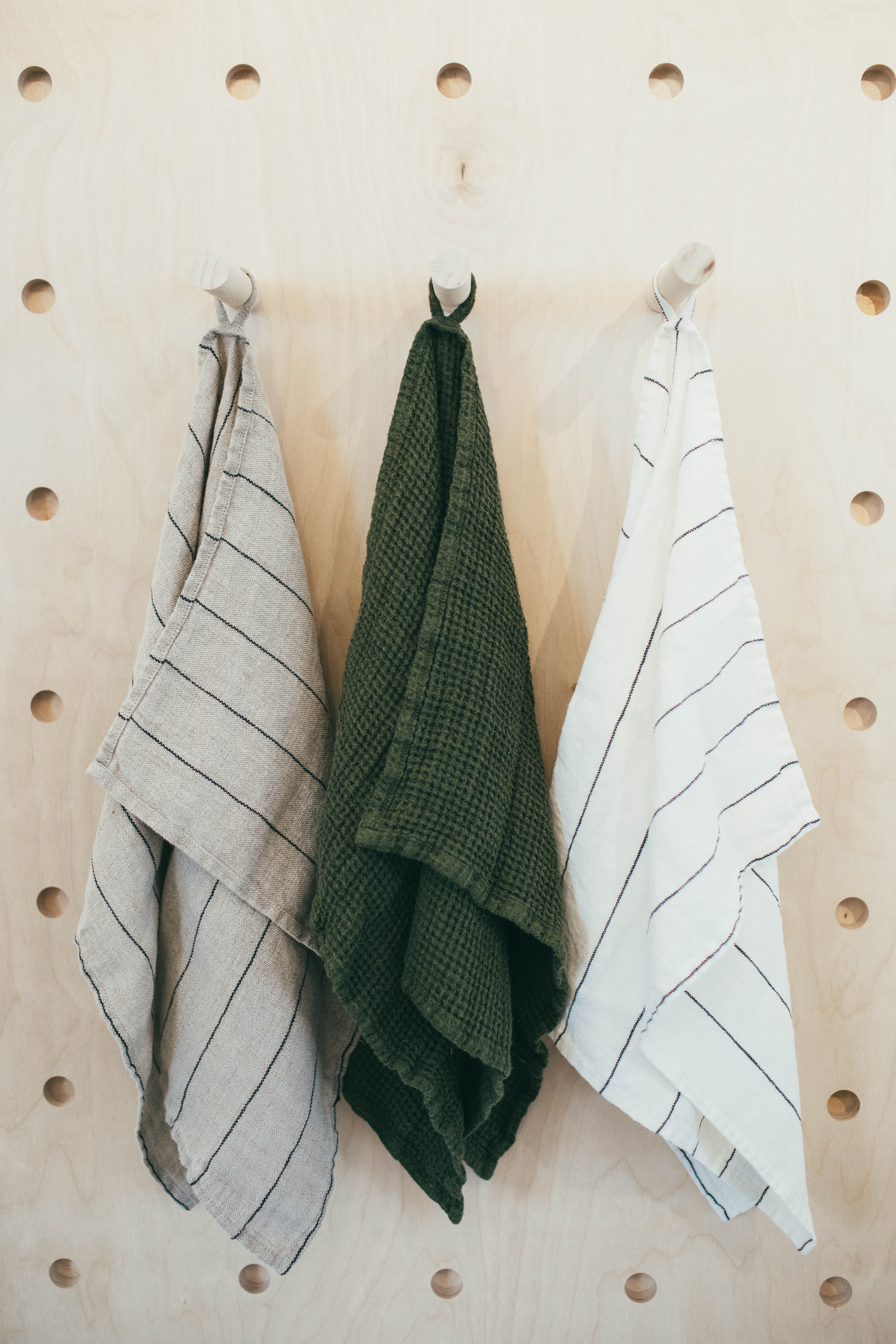 The Breaker, Abe, and Mikki Tea Towels 
A modern spin on a classic housewarming gift! These towels are made of 100% linen, which will stand up to everyday use and frequent washing. We chose colours that we love to use in our designs and that will complement any space. The striped towels are perfect for a kitchen while the green waffle knit option is great for bathrooms and powder rooms.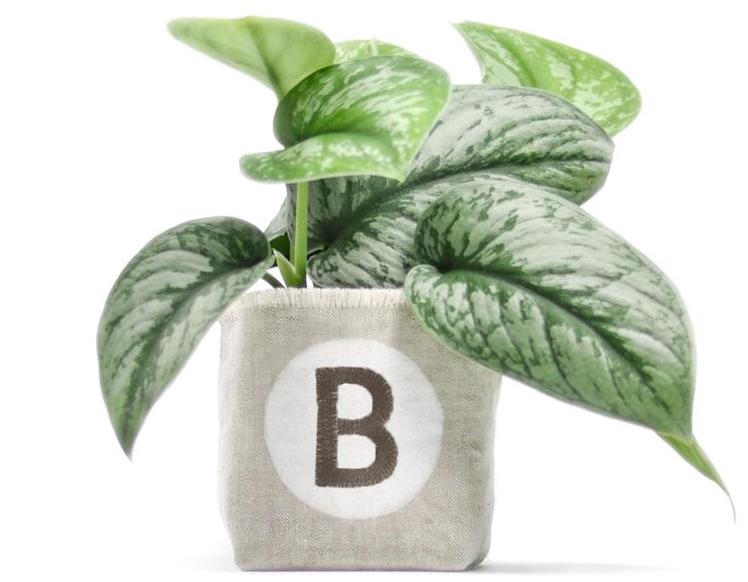 The Ari Linen Plant 
This Insta-worthy plant is the perfect accessory for any living room, nursery shelf or sun drenched window sill – the single letter monogramming is subtle but adds personality. The linen planter comes complete with a plant that's low-maintenance and easy to care for.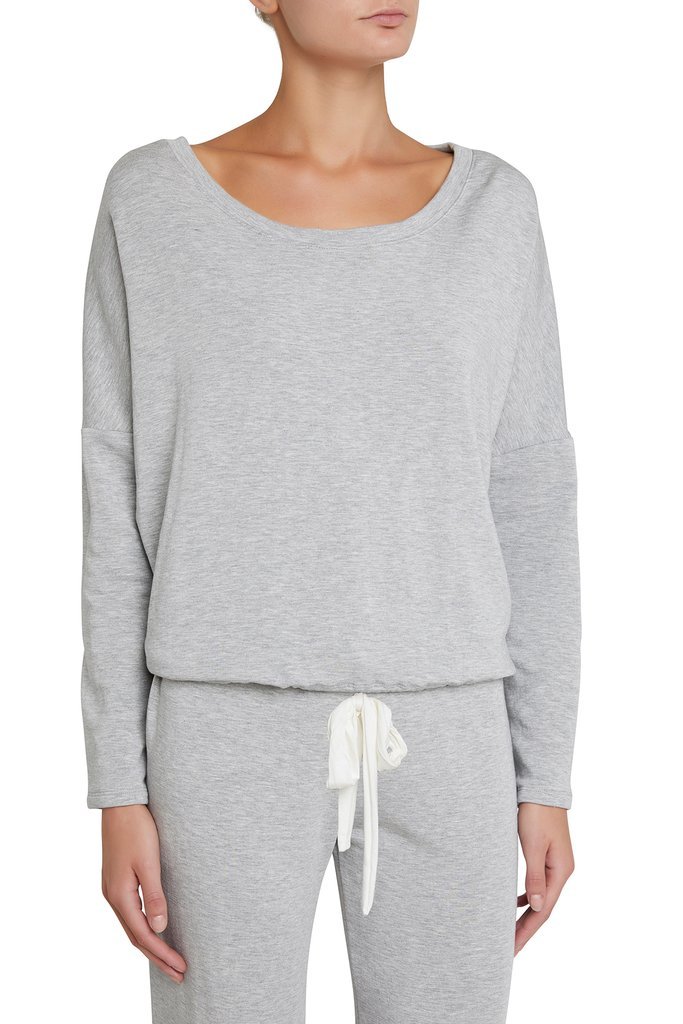 Eberjey Slouchy Tee and Cropped Pant Set 
The coziest elevated PJ set – perfect for a new mom who's going to be spending lots of time at home or anyone who feels strongly that loungewear can be worn all day (like us!). The custom embroidery will appear on the collar or sleeve in our signature font in your choice of our handpicked thread colour options.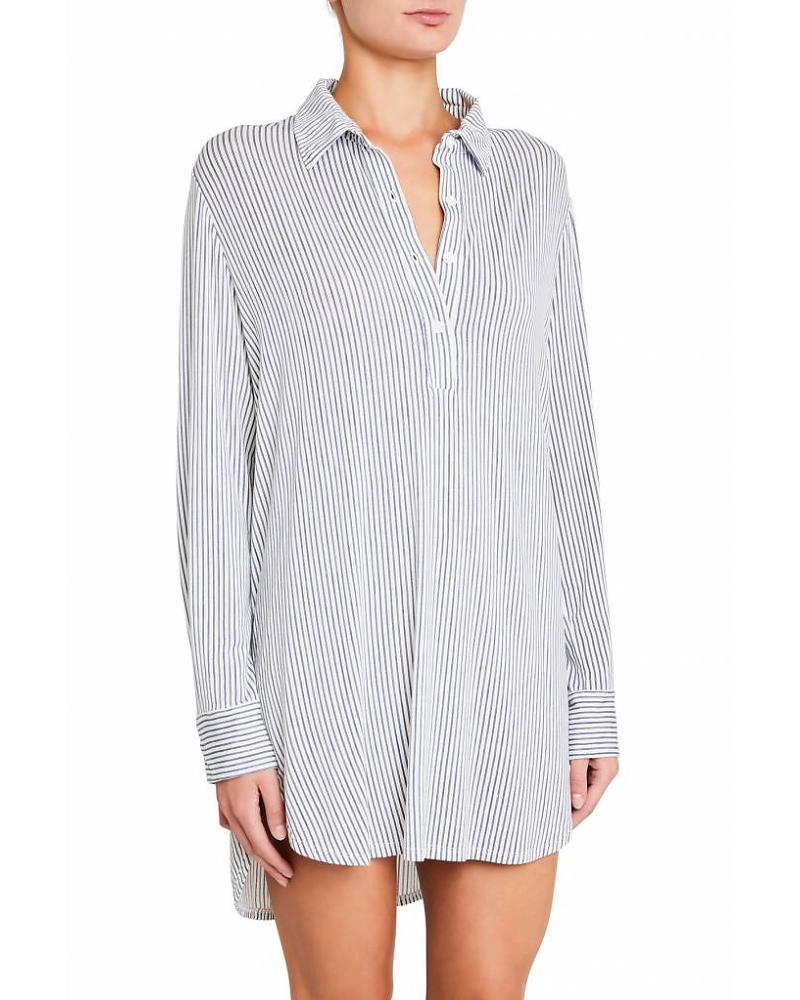 Eberjey The Boyfriend Longsleeve Sleepshirt
A feminine take on a classic menswear shirt. We love how cool and effortless this looks, yet the fabric is still super soft and comfy. This would be a great gift for a new mom or even a bride and her bridesmaids to be worn while getting ready on a wedding day. The embroidery will appear on the collar, which makes for such a unique detail.
Collective Corner launches today and will be updated regularly, so keep an eye on our Instagram stories to keep up with new items as they become available. Items are limited and once they're gone, they're gone – so get them while you can!
Head to our Instagram and enter our contest for your chance to win $50 to the Collective Corner collection!
We'd love to know what type of items you want to see in the Collective Corner! Let us know in the comments.