Collective Covets: January
January 28, 2019
Between sourcing for clients and shopping for our own homes, we're constantly on the lookout for special finds! Here's what we're loving this month:
Alana's Find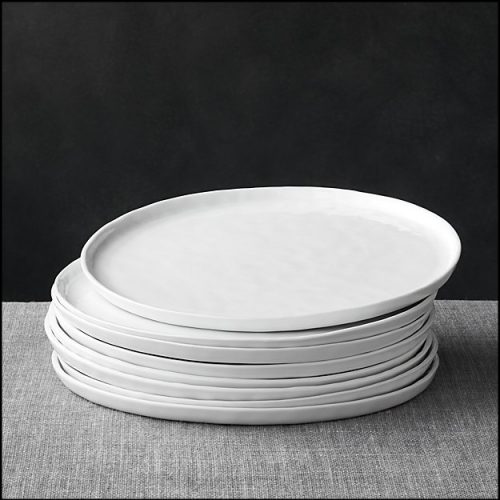 Crate & Barrel "Mercer" Dinnerware: I purchased our first set of dinnerware after getting married when I was 24. Years of wear and tear resulted in more than a few chips and "missing" pieces. A few months ago, I decided that in the new year I would finally take the plunge and buy a new set. I chose the Mercer collection from Crate & Barrel, which looks sleek but still has a bit of a rustic, "one of a kind" feel. As an added bonus, I've found that buying beautiful dinnerware has helped to re-spark my love for cooking and entertaining!
– Alana
Jordy's Find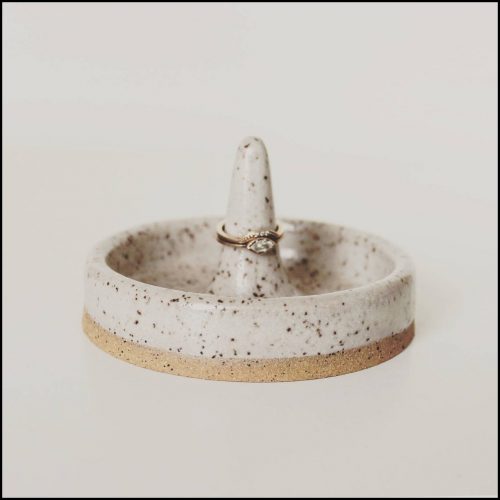 Ceramic Ring Dish: Since bringing our newborn twins home in December we have been constantly washing our hands and forcing all visitors who enter the house to do the same. We didn't want to be "those parents," but since our twins were preemies and born in the thick of a brutal flu season, being lax is not an option! I bought this ceramic ring dish from a maker on Etsy a while back and it never really got much use because I sleep in my rings – but now that my hands / bottles / pump parts / visitors hands are being washed so often I put it by the kitchen sink and use it constantly! It looks like this particular ring dish was a one of a kind piece but here's one that is similar  – if you want a handmade one, try searching "ceramic ring dish" on Etsy.
– Jordy 
What's your find of the month? Let us know below!