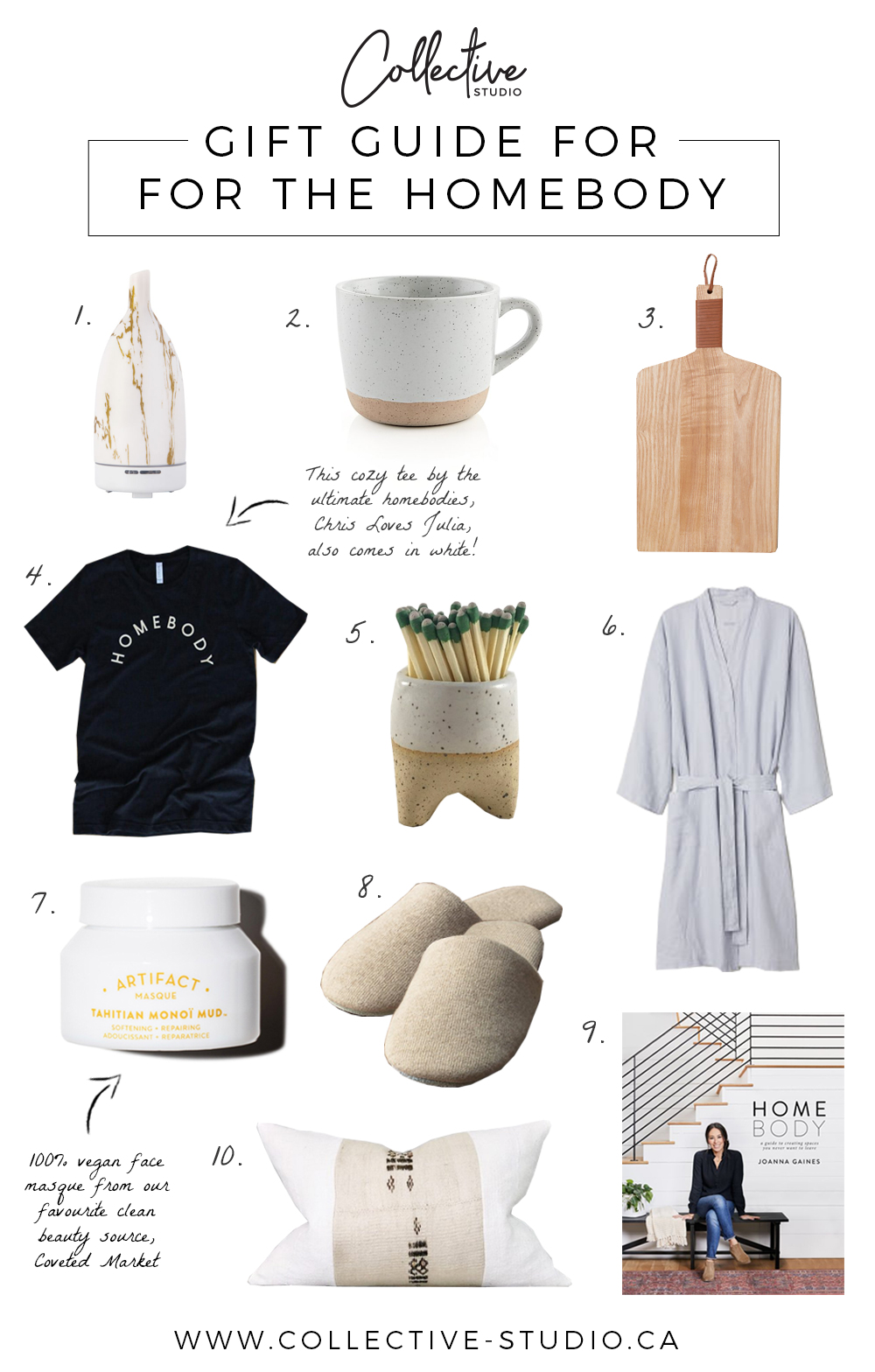 In Toronto, everyone has the tendency to turn into a bit of a homebody during the winter. Let's face it – staying in is an easy pick over spending time out in the chilly weather or packed malls. Everyone has a friend who would choose staying home over going out (both of us are total homebodies no matter the weather) and we've rounded up our favourite items to make staying home extra cozy!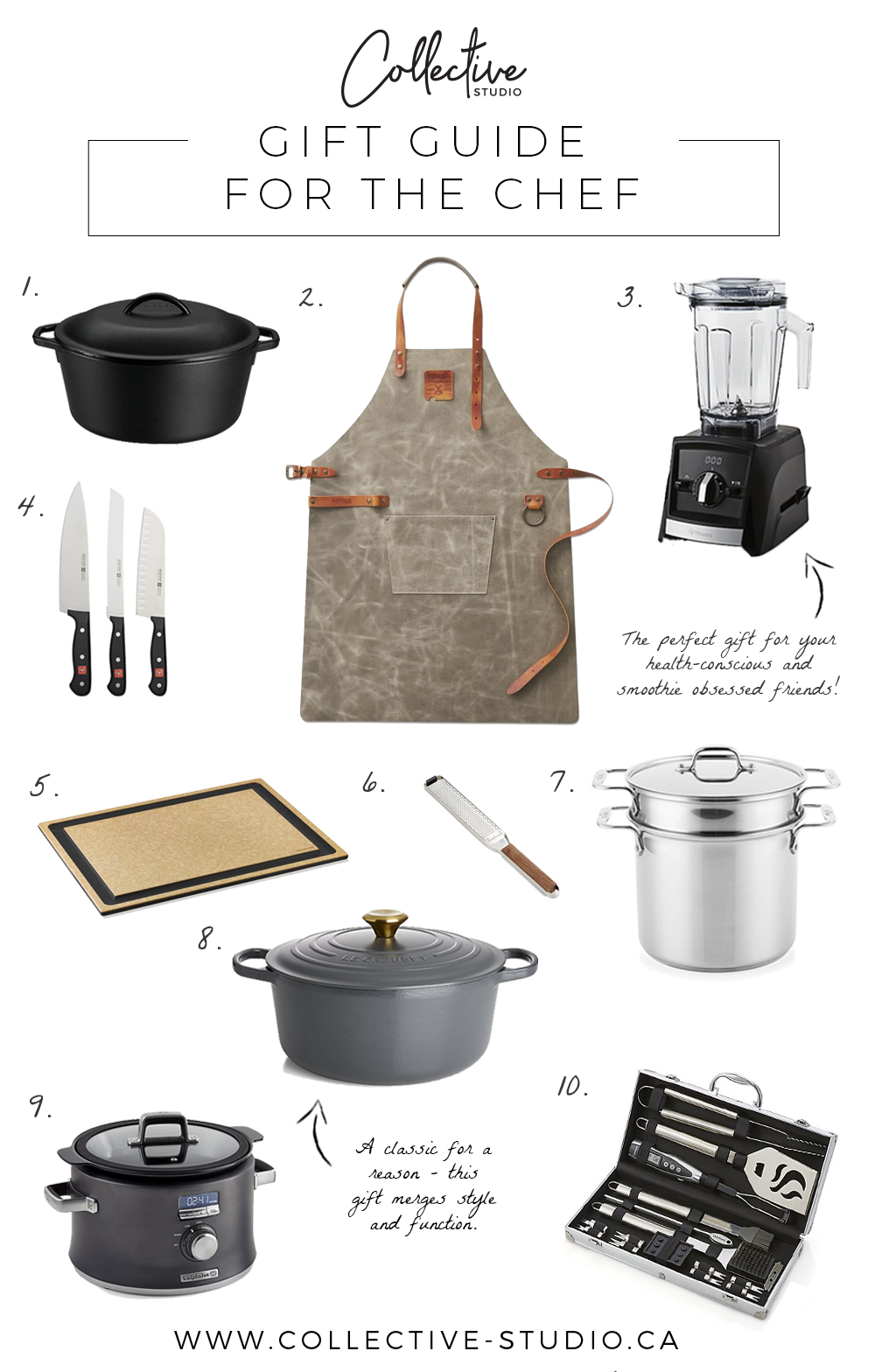 The gift guide for the foodie in your life. Whether they're a professional chef or a passionate home cook, they're sure to be impressed by anything on this list. These picks all simplify cooking and prep, and look great doing it. We'd love to see any of these items in our own kitchens after the holidays!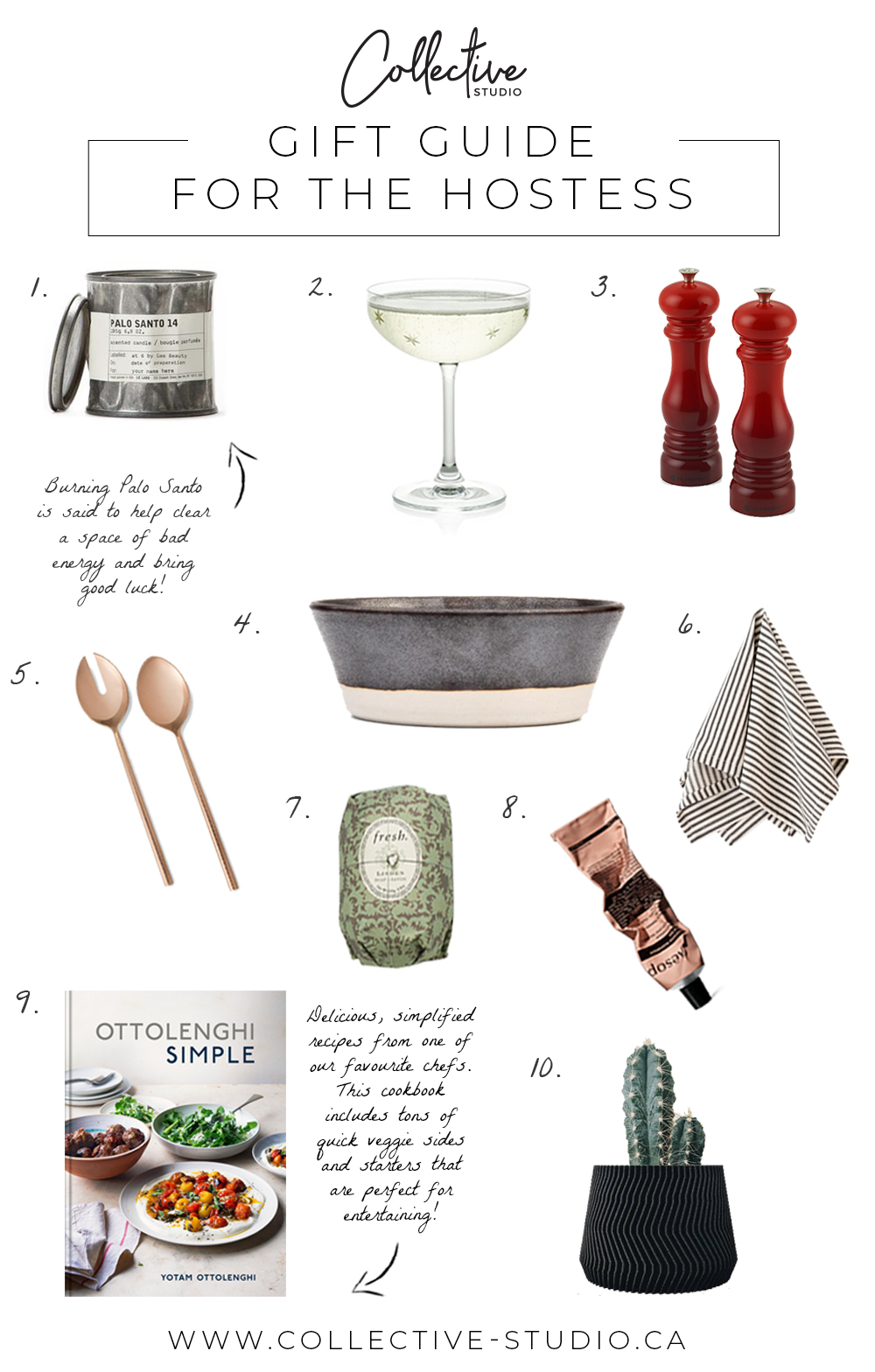 Between all the holiday parties and events this season, it can be overwhelming to find creative and useful hostess gifts. Don't worry – we've got you covered. The best hostess gifts are items that feel elevated and special (something more than convenience store flowers), but aren't too precious to actually enjoy (nothing too over the top). Our Gift Guide for the Hostess lists some personal favourites that any host would love to be gifted this holiday season – no re-gifting guaranteed!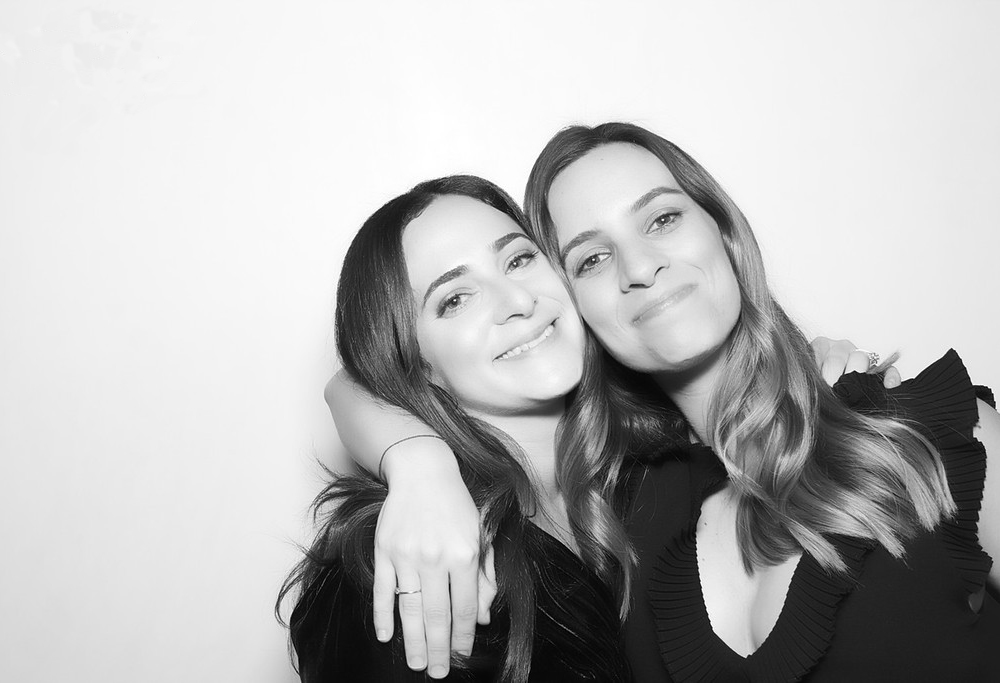 We're Alana Firestone & Jordy Fagan – the designers behind Collective Studio. We had the idea for Collective Studio long before we created it. Previously, we each owned our own design companies, but we began collaborating on projects when Alana was pregnant and on maternity leave.