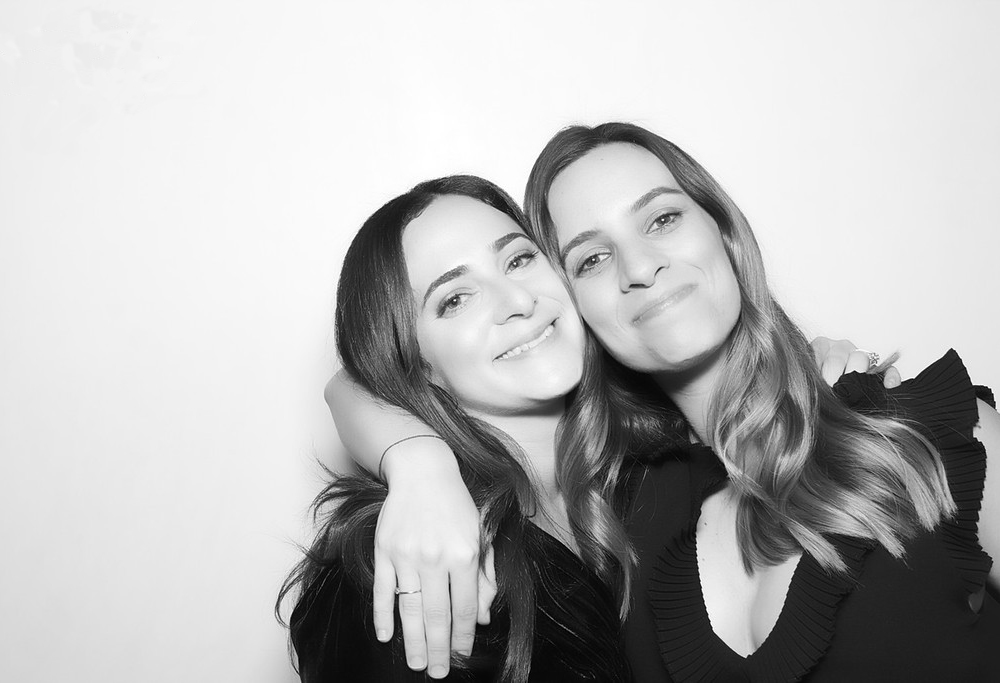 We're Alana Firestone & Jordy Fagan – the designers behind Collective Studio. We had the idea for Collective Studio long before we created it. Previously, we each owned our own design companies, but we began collaborating on projects when Alana was pregnant and on maternity leave.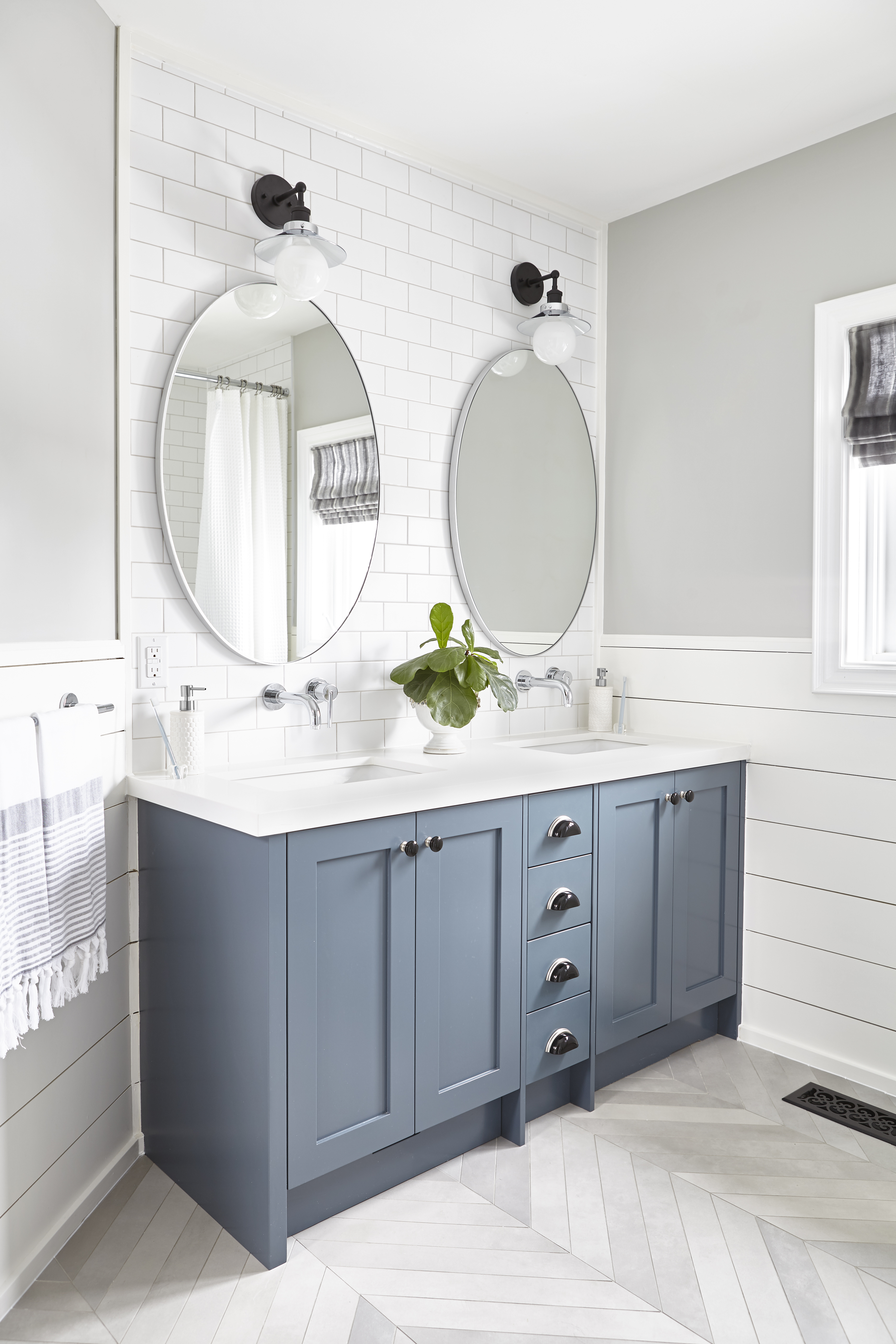 When we began planning for the Project Melrose kids bathroom, we were tied to the existing layout because of permanent elements like a plumbing stack, a diagonal wall and a fairly substantial window. Luckily, the layout was functional and with a few tweaks and some added details we knew it could be a great kids bathroom with tons of room for our client's growing family.We chose to play off of the weird diagonal wall in the bathroom by choosing a tile that was laid chevron and followed the same direction. While it was intentionally laid straight from all major elements in the space (vanity, toilet and tub), you can see in the photo above that it runs at the same angle as the diagonal wall, making the otherwise dated architectural feature seem intentional.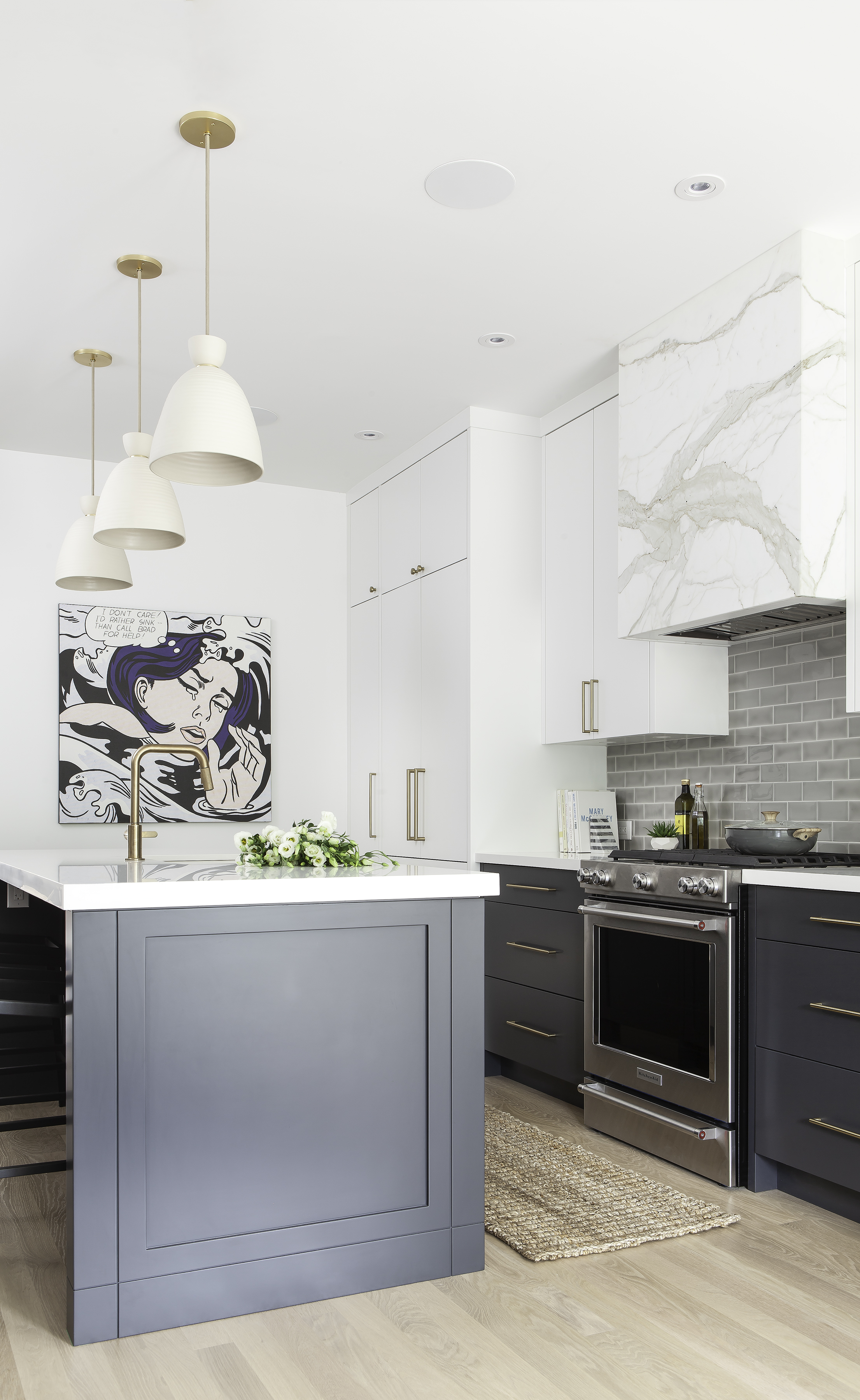 When we started pulling together our Briar Hill client's kitchen inspiration photos and notes, there was one common theme: blue and white cabinetry with brass hardware. Our immediate feedback was "This is great, we're so happy you don't want an all white kitchen…" followed by, "Now we just need to convince you that you don't want a royal blue, nautical feeling kitchen either!" Here's where we ended up!