Tag:
Plants
10 Things: Planters & Plant Stands
May 28, 2019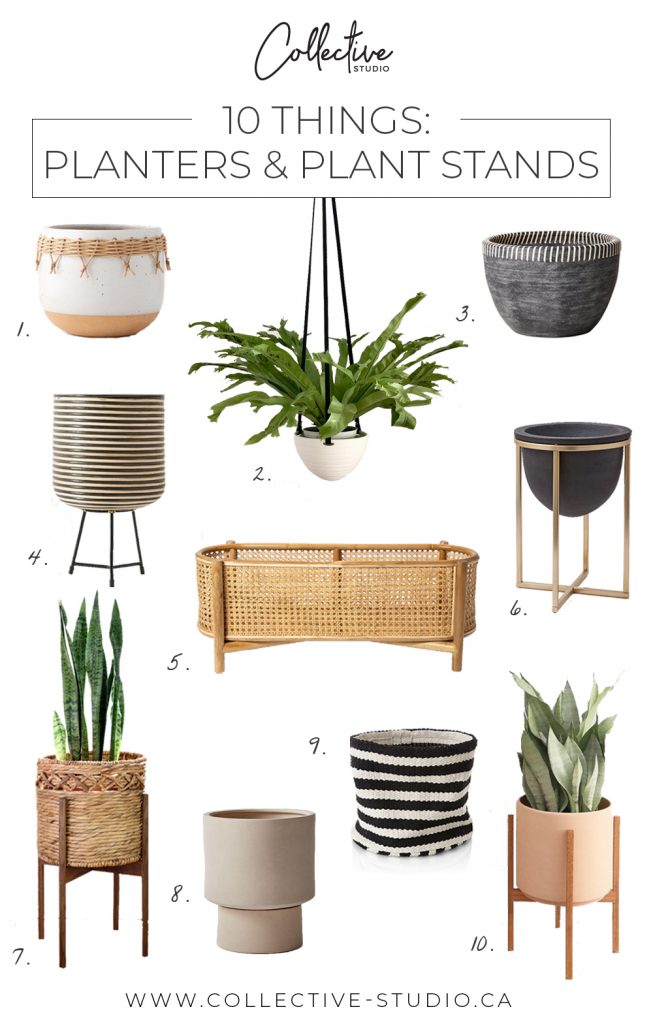 With spring upon us and summer (hopefully!) just around the corner, we're finally able to start spending some more time outside here in Toronto. When the weather gets warmer, we always find ourselves wanting to invest more time into gardening and making our outdoor spaces more beautiful. But let's be honest – between the freezing winters and humid summers, we end up spending more time indoors year-round than we'd like to admit. One of our favourite ways to bring an element of the outdoors into a home is by decorating with indoor plants inside a beautiful planter.

Plants bring vibrancy, life, and a punch of colour into a space. They're key pieces in so many of the rooms we've designed and can be the perfect way to freshen up a forgotten corner. We especially love adding plants to more urban homes, like apartments and condos, because they can really help to make those spaces feel less cold. Trust us – adding the right plants to your home can really help you feel more connected to nature (minus the allergies!).

Given our love of designing with plants, it probably goes without saying that we're always on the hunt for the perfect planters and plant stands. There are tons on the market at all different price points, but we're huge fans of finding unique pieces by local artisans and on Etsy. If you're going to spend more on your planter, prioritize versatility – sadly, plants don't live forever and you may want to move the planter to different rooms in your home. If you're looking for a classic piece with longevity, consider wooden, mid-century styles (like 10 below) or sleek and neutral pieces in black and white (3 and 4). Wicker and rattan pieces (5) feel perfect for summer and are trendy right now.